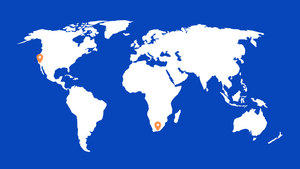 Stores where Bigwave drops are currently sold:
Amazon.com US
Shopify (USA and International orders)
Walmart.com
Country feeling, Jefrrey's Bay South Africa
Beach House, Santa Barbara CA
Wholesale
Ride the Wave to Better Ear Care
Welcome to the BigWave Drops wholesale page! We are thrilled that you're considering adding our breakthrough ear care solution to your range of products. 
Our goal has always been to deliver cutting-edge ear care, specifically tailored for the unique needs of water athletes. 
Get Started with BigWave Drops
If you're as passionate about delivering quality and value to your customers as we are, BigWave Drops is the perfect addition to your product line.
Ready to dive in? fill out our wholesale inquiry form below , and a member of our team will get in touch with you shortly.
Designed for surfers, perfected by Science. Join us in advancing ear care for water athletes with BigWave Drops. 
BigWave Drops Wholesale Inquiry Form
We appreciate your interest and will get back to you ASAP!